TESTIMONIAL
Some information may have been blanked out for security purposes.

1st February 2012
From Baulkham Hills, New South Wales, Australia

Hi Graeme,
My name is Ross Higgins I use to be a Customer Service Manager Qantas (Long Haul 1981-2007) I ordered the complete collection of John Sidney music and am thoroughly enjoying every disk. I enjoyed your brochure that came with the package and very much enjoyed the story you wrote on how you met John and how the relationship developed together with the challenges you faced.
Can I recommend one thing bring down the age on your brochure from 60 - 55, I am 56 your brochure recommends to people over 60 fortunately not there yet, this music is fantastic for both young and old when I saw your photo on the brochure I can remember doing some trips with you keep up the great work I will certainly recommend it to all my friends and thanks for advertising on 2CH this station has assisted me with many great purchases.
Kind Regards,
Ross....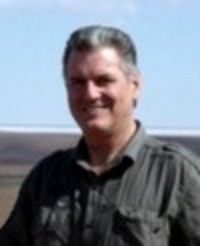 This isn't the first time I have received feedback on a statement I make in our brochure as to the appropriatness of John's music for the over 60's. I am delighted with comments like this from the younger generation who recognise, appreciate and enjoy quality music.