TESTIMONIAL
Some information may have been blanked out for security purposes.



2nd September 2011
From Sydney, New South Wales, Australia

Dear Graeme and Sandra,
Please find enclosed cheque for $.... payment for Boxed set of 12 CDs, which I received on Wednesday.
Thank you very much, I am listening to a CD as I type this letter the music is beautiful and reminds me of my nights back in the late 40's when I started to play the drums at 13 years of age in The Rippling Rhythm Kings with my brother on the saxophone. We had a piano, violin, sax, trumpet and drums, and played in many venues around the Central West of NSW. The band folded when the war was on and the chaps were all called up for military service, I then teamed up with my cousin who was a self taught pianist, we played for dances and socials etc all through the war, then when the war ended my brother re-formed Langdon's Dance Band, with our cousins, one on piano and the one I was with learned the sax. So we had piano, two saxophones, trumpet, piano accordion and I was on drums.
All my family were musicians. My mother played piano and old pedal type organ, dad could knock a tune out of a violin, my eldest sister played piano and also taught piano, brother Norman played violin, they started the first Langdon's Dance Band in the 1930's, piano, violin, sax or trumpet and drums, but when Gladys was married Norm joined the R RK. Norm later learned piano, saxophones, banjo, clarinet and was a very versatile musician, and in later years played at clubs etc all over Sydney and the Central Coast over 40 years.
I learned the violin, also later on piano accordion but concentrated on drums for over 30 years, when I shifted to Sydney I joined a concert party, played drums and sometimes violin at old people homes, clubs and war veteran homes. It was through these ...
My youngest sister Anne also learned piano and violin and piano accordion but was too shy to play in public. Her son Glen plays piano and guitar and is in a group playing for functions around the area so someone is still keeping the music going.
We oldies are quite happy to listen to the beautiful music on tapes and CDs as I am enjoying the John Sidney piano music, my wife is humming the tunes and is very pleased, once again thank you so much.
Best wishes, yours sincerely,
Len ...
I was in The Rhythaires in Molong from 1957 to 1968, we had piano, sax, trumpet and I was on drums.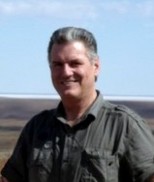 When we receive letters like Len's it makes the effort marketing John Sidney's music all so worthwhile.
John's piano music is gold to our current elderly generation, particularly in western world countries. The many testimonials we receive testify to that fact.