TESTIMONIAL
Some information may have been blanked out for security purposes.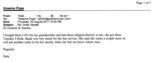 25th August 2011
From Syney, New South wales, Australia

Hi Graeme and Sandra,
I bought these CD's for my grandmother and had them shipped directly to her, she got them Tuesday I think, thank you very much for the fast service. She said she wants a couple more so will put another order in for her shortly when she lets me know which ones.
Regards,
Dale ...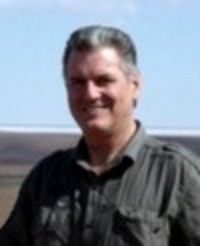 How often we sell one, two or a CD's then they return for more or even the whole boxed set!
Elderly folk love the music on these CD's. However, spending $188 up front for the boxed set of 12 John Sidney piano music CDs is often too expensive for those living on a pension resulting in them buying only one or a few at a time. This of course is the most expensive way to purchase the CDs.
I have subsequently, for some time now, adopted a policy whereby when I observe a pensioner returning to purchase more CD's, and note on our records that they have spent a total of $188 (the boxed set price) with their repeat orders, I bundle the rest of the John Sidney CD's and send them as a gift. In other words, pensioners never end up paying any more than the boxed set price for their CDs once they have purchased all of them over a period of time.
It is also my way of thanking them for their support with helping us share this beautiful music with as many as we can while we can. Marketing is a huge business expense and everything we make out of our sales goes back into improving the product and service and spreading the news about this great music. After reading my story you will become aware there is more behind my involvement with John Sidney's music than a mere commercial interest.
John's piano music is gold to our current elderly generation, particularly in western world countries. The many testimonials we receive testify to that fact.