TESTIMONIAL
Printed with permission. Some information may have been blanked out for security purposes.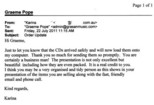 22nd July 2011
From Sydney, New South Wales, Australia

Hi Graeme,
Just to let you know that the CDs arrived safely and will now load them onto my computer. Thank you so much for sending them so promptly. You are certainly a business man! The presentation is not only excellent but beautiful including how they are even packed. It is a real credit to you. I think you may be a very organised and tidy person as this shows in your presentation of the items you are selling along with the fast, friendly email and phone call.
Kind regards,
Karina ...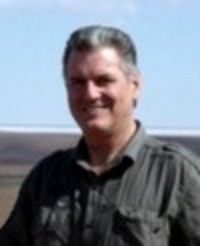 Karina was one of many who responded to the ads we are currently running on radio 2CH in Sydney , New South wales, Australia. Click here to stream this radio station to your computer and enjoy easy listening contempary music.