TESTIMONIAL
Printed with permission. Some information may have been blanked out for security purposes.



19th July 2006
From Sydney, NSW, Australia

Thank you John Sidney,
I tend to be a grumpy old man, but John Sidney can change my mood to one of exhilaration from the moment I first hear him delivering a piano solo. I have been a fan of Fats Waller since I first recall hearing him in the late 1930's. He has now been joined by Tasmanian John Sidney.
John first came to my attention as I recall it, around 6 months ago, when I heard him on a Sydney (N.S.W.) FM radio programme, one Thursday morning. Each week they play a couple of John's renditions at the same time each Thursday morning. I make a point of hearing them.
In my book M.H.R. stands for MELODY, HARMONY and RHYTHM and John has these PLUSH!! Not only does his piano playing cause toe-tapping, it induces heart warming and brain tingling. Love it!!
Sincerely,
Roy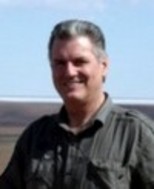 Roy has the good fortune to be able to manage himself sufficiently to tune into a radio, make the necessary enquiries to acquire John Sidney's music which subsequently brought him a lot of great pleasure. Many residents in aged care are less fortunate and rely totally on those who care for them to be in tune with their needs. In the 'budget sensitive' world we live in the importance of appropriate music such as this to residents in care can often be overlooked or neglected. Music plays such an important part of the lives of our current elderly population.