TESTIMONIAL
Some information may have been blanked out for security purposes.



12th September 2003
From Perth, Western Australia

Fax received from Teena:
Dear Graeme,
You handed me a copy of a CD with beautiful piano music on it and I've been playing it ever since. Everyone loves it including me. But you didn't leave a price list so we may purchase some more. I'm just wondering if you could fax this to me on 9380-5531 ... .....just pop... Attention Teena .... OTA of Weston Hostel Hollywood Village ... on the top of the fax and I'm sure to get it ....
Hope all is well with the new business and thank you for the music ........
Yours faithfully,
Teena ...
Reply fax sent to Teena:
Hi Teena,
Sorry I didn't get back to you. Things got a little rushed there towards the end. You just happen to be there and I had 3 CD's left over from the 120 I took to Perth with me, and I didn't want to take them back home with me so I gave them away.
Glad you and the folks there are enjoying the music. It is so lovely isn't it?
If you give me an address I will post you a copy of the brochure and CD catalogue. Alternately, Margaret ... (supervisor ILU) has a copy of the CD catalogue and she purchased the sing a long CD if you want to go over and see her she'll let you listen to it for sure.
Thanks for your fax, and once again I appologise for not getting back to you.
Kind regards,
Graeme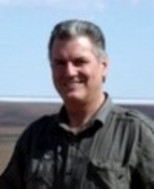 You will note in my story, 'John Sidney's Piano Music An Aviator's Passion' that I began marketing John Sidney's piano music CDs to aged care in Perth after completing my contract with Qantas in 2003. I met Teena just before leaving Perth.