TESTIMONIAL
Some information may have been blanked out for security purposes.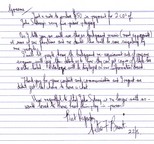 22nd August 2003
From Perth, Western Australia

Graeme,
Just a note to enclose $50 in payment for 2 CDs of John Sidney's very fine piano playing.
As I told you we will use these as background music (most appropriate) at some of our functions and no doubt there will be some singalong by our people.
I will let people know the background re acquirement and if anyone enquires will give them details as to how they can get copies of these two or others listed. Catalogue will be displayed on our information board.
Thank you for your contact and communication and I regret we didn't get the chance to have a chat.
How regretful to that John Sidney is no longer with us - would loved to have heard him play in person.
Best regards,
Peter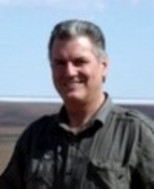 When I began marketing John's music to aged care facilities in Perth, Western Australia July 2003, and just before leaving Perth, I visited a large retirement facility south of the river in Bentley and left two CDs with the social activities director for the independent living part of the retirement village to sample. I never returned as planned to collect the CDs as this was the letter I received from Peter.