TESTIMONIAL
Some information may have been blanked out for security purposes.



1st November 2011
From Coolangatta, Queensland, Australia

Dear Graeme,
The C.D.'s arrived a couple of days ago and I have posted the ones for Bob Male today as I won't be seeing them before Xmas. Thank you for sending them. It was great to have a chat to you and what a small world it is!
I have been playing that lovely music for days now and it's what my mother used to play on our piano when my sister and I were growing up, so I know she is going to love her Xmas present!
Being in a "flying" family, my 3 children all live somewhere else, so I'm off to K.L. for Xmas!
Cheers,
Carlene ...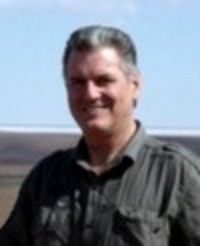 It is a small world indeed. Carlene used to fly with Ansett as a flight attendant back in the early years of my career as Flight Engineer with Ansett. In 1987 I was one of 13 Ansett Flight Engineers seconded to Qantas for 2 and a half years where I gained my endorsement on Boeing 747's. Bob Male was the Chief Flight Engineer at the time for whom I have great respect. It turns out that Carlene is a good long time friend of the Male family. It was a delight to be reunited with both through John's music. Graeme