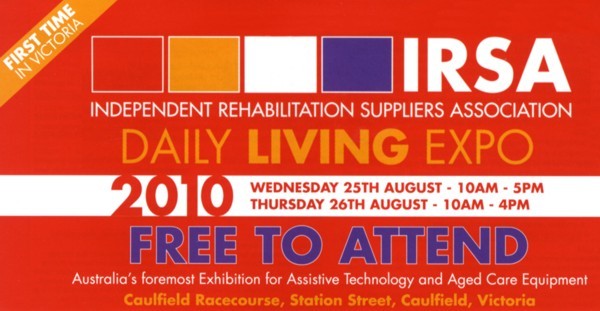 EVERGREENMELODIES is a sponsor of the IRSA (Independent Rehabilitation Suppliers Association) Daily Living Expo being held in Melbourne at the Caulfield Racecourse in Station Street, Caulfield, Victoria on the 25th and 26th of August 2010.
John Sidney's music will be demonstrated at the EVERGREENMELODIES stand. Please come and visit Graeme at stand 5, enjoy listening to the music and take advantage of our EXPO Trade Table specials.
We'll look forward to seeing you there.